2021
Three chapters of a meaningless story
A drop of seed fatefully fell into the crack of a building. Rain nourished its burgeon that extended the crevice's rupture. As a result, the facility was abandoned due to its failure to pass the quality assurance arranged by regulators, displacing future occupants. When the essence of modern facilities is imbued with artificiality and functionality, its dysfunction prompts its ontological opposites - the return of natural spirituality. This project uses unfinished buildings and installations consisting of deserted artifacts as a poetic attempt to explore the fade and ascent of spirituality in the modern era. In
Three Chapters of a Meaningless Story
, the artist materializes various domains' intimate narratives: Where does the factory's spirit rest at night? Could a seed change the trajectory of humans? Or perhaps the sound of an old but bees-drawing hive can resonate with the hum of a broken radio?
The spectator/listener can walk throughout the soundscape like a landscape/architecture. Where sounds travel and change through moving into different rooms.
---
Three Chapters of A Meaningless Story
Exhibited at:
Resurrection > in the Factory Gallery > London, UK > 2022
It's Time to Reduce the Backlog at Latitude Gallery > New York, US >2021
UNNAMING at Banshan Gallery > Ningbo, China > 2021

/Spiritualism/
Installstion [Mosquito Net, Spoon, Cotton Thread - Multimedia]
At dusk,
the buzzing of a factory wanes with lights.
The factory's spirit floats into the room
sleeps amongst evocation relics
of spoons and mosquito nets.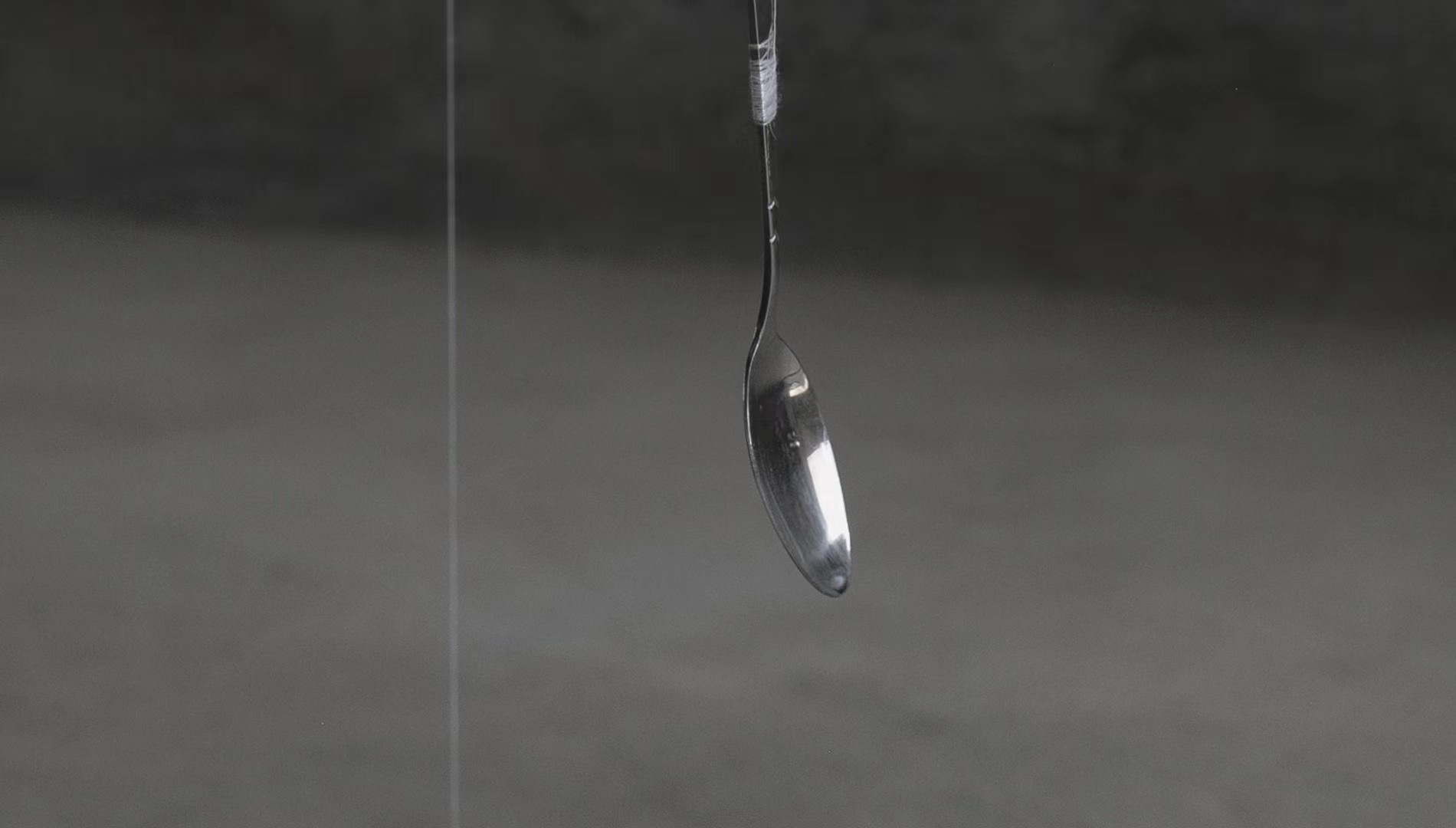 A man's snoring
slowly transforms into the humming of
machines.
---
/Ruminate/
Installation [Radio, Old Hive, Bee - Multimedia]
An old hive
filled with honey is drawing
bees.
A broken radio hums.
At the corner of this stair landing,
natural and electronic noises
resonate with each other -
a process that resembles
rumination.
---
/Kintsukuroi/
Sculpture [Plants, Rainwater, Abandoned Artifacts in the Building - Multimedia]
The building's builder,
homeless, told me,
a rogue seed sprouted on the roof.
The roof became
leaky,
and the building was later
abandoned
by its fifty inhabitants.
I grew plants in the cracks
in an attempt to repair the roof,
like kintsukuroi.
---
Ruins are the opposite of the perfect moment pregnant with potentialities; they reveal in "retrospect" what this epiphanic moment had in "prospect." — Georg Simmel
<Back